LEV®, s.r.o. is one of leading companies offering a complete solution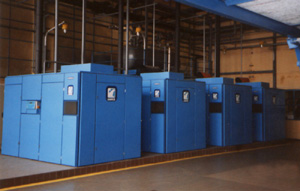 Refrigeration Machine Room
Staropramen Brewery

of noise control and reducing especially in industrial plants. Our company engages in a production and delivery of acoustic hoods for compressors, blowers, pumps, turbines and other machines and equipment producing excessive noise. At the same time we deliver noise dampers and other product of this branch.

Beside the noise reducing equipment LEV®, s.r.o. also produces various custom-made locksmith products of larger and smaller scope.

Our company has operated in the noise-reducing and locksmith production since its establishment in 1994. Our goals are quality, rapid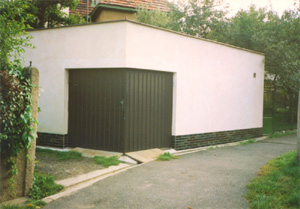 Customary-built Garage Gate
Family House in Prague

delivery and adaptability to individual requirements of customer. The Engineering Test Institute at Brno issued the certificate for noise-reducing panels on a base of test results in its acoustic laboratory.

LEV®, s.r.o. provides complete deliveries from a design via a production and transport to an assembly on site. Our company offers the guarantee of products for the period of 24 months from putting into operation. In case of necessity we guarantee the 48 hour service from reporting of problem.